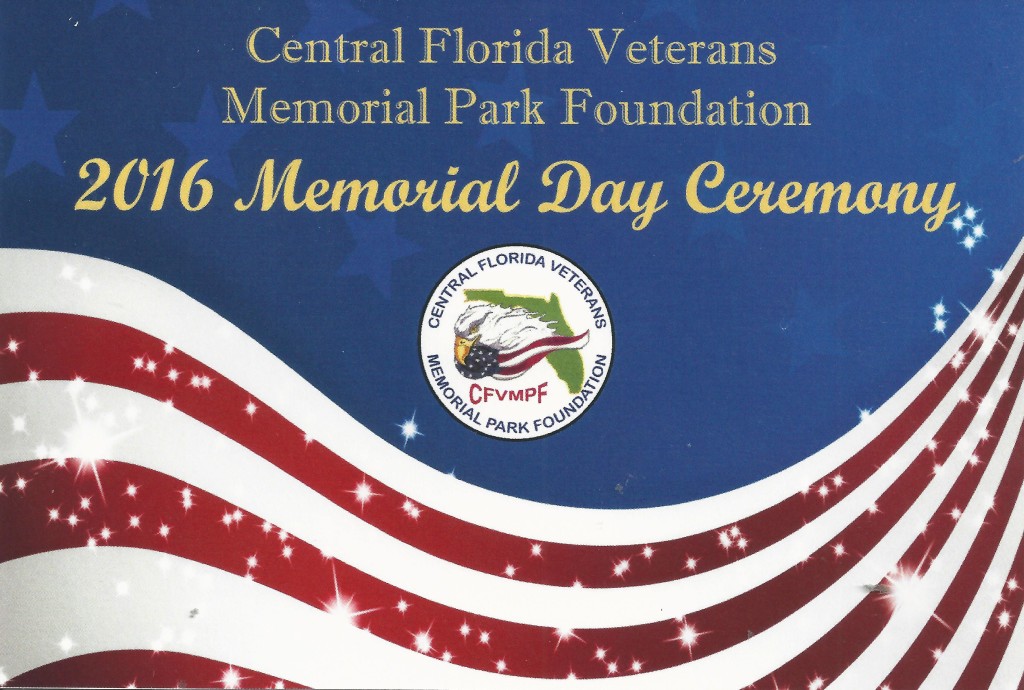 Monday, May 30, 2016 "Memorial Day Ceremony"
2:00 p.m.  
The Central Florida Veterans Memorial Park Foundation, Inc. will add six additional names to the 1,100 names of the Fallen at the Memorial.  The program will begin at 2 PM on Memorial Day with LTG Benjamin "Randy" Mixon, USA (ret) as keynote speaker.
The Memorial is located adjacent to the new VA Medical Center at Lake Nona.  Access is through the front gate of the VA Medical Center.
The six additional Fallen are:
Joseph L. Schiro, USA (Orlando, Orange County)
Joshua L. Wheeler, USA (Brevard County)
Pablo A Ruiz III, USA, (Melbourne, Brevard County)
John C. Bratton, USA (Kissimmee, Osceola County)
Todd William Weaver, USA, (Melbourne, Brevard County)
Luis Melendez Sanchez, USAF, (Oviedo, Seminole County)
Due to limited seating, please RSVP to: CFVMPF.RSVP@gmail.com