Central Florida Veterans Memorial, Inc., co-hosted the Consulate of France at a ceremony at the VA Medical Center at Lake Nona on July 6, 2016.  The Legion of Honor Medal to American WWII Veterans honored seven WWII Veterans who fought on French soil during WWII.
On the 60th anniversary of the Normandy landings, France decided to grant the Legion of Honor to all the U.S. Veterans who fought on French soil.  It is a way to thank those who are still among us and also a token of gratitude towards the many soldiers who gave their lives in the name of freedom, and a symbol of the great Franco-American relationship.
Ms. Brigitte Jensen, Honorary Consul of France in Orlando welcomed all guests.  The singing of the French National Anthem and the United States National Anthem was a highlight of the program.
Speakers were Mr. Jerry Pierce, Chairman of Central Florida Veterans Memorial Park Foundation, Inc. and Mr. Philippe Letrilliart, Consul General of France.
The presentation of French Legion of Honor Medals was made by Consul General Philippe Letrilliart and Captain Jean-Michel Caffin, French Army Reserve to the following:
Ralph Bove
George Davis
Anthony Falbo
Murvin Goyette
Donald Koelbel
Roland Lee
Eric Reilinger
Central Florida was represented by Eric Reilinger from Melbourne, Florida (Brevard County) and George Davis from Port Orange, Florida (Volusia County).
  
Singing the French National Anthem                                    SPEAKERS
and the U.S. National Anthem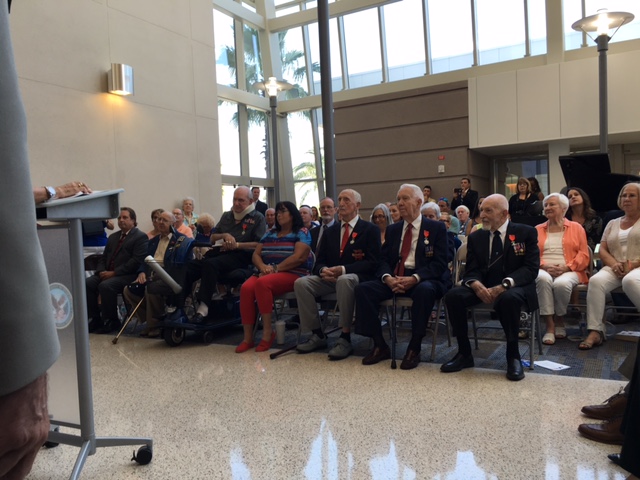 THE LEGION OF HONOR PRESENTATIONS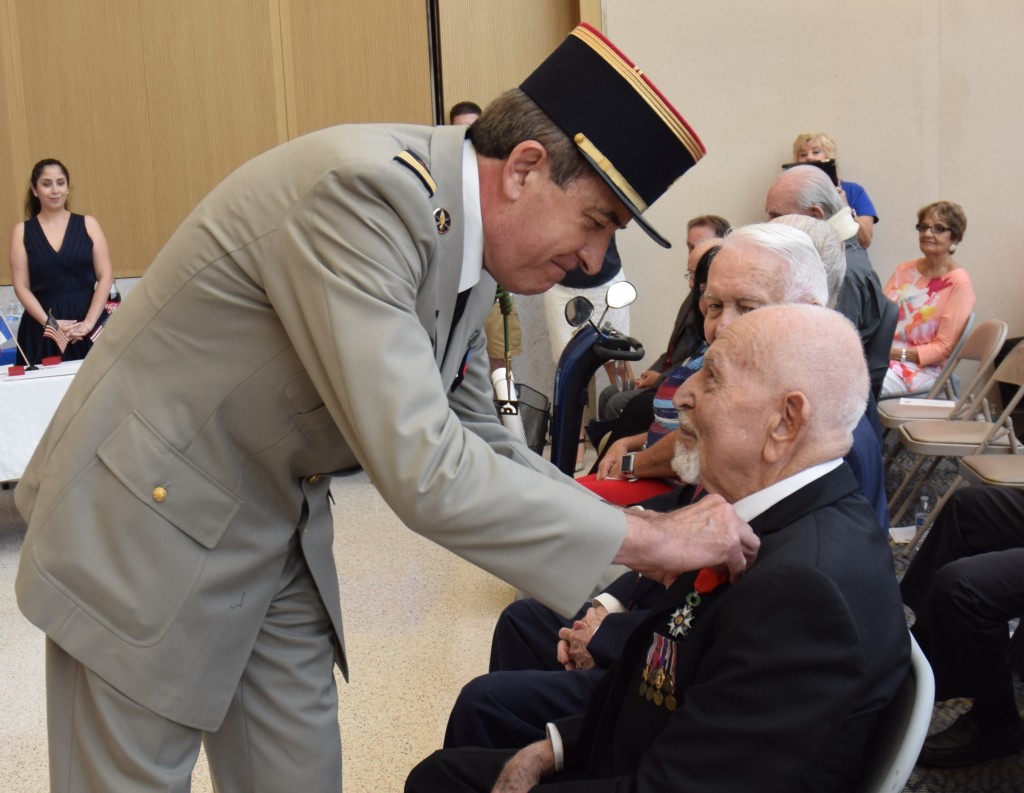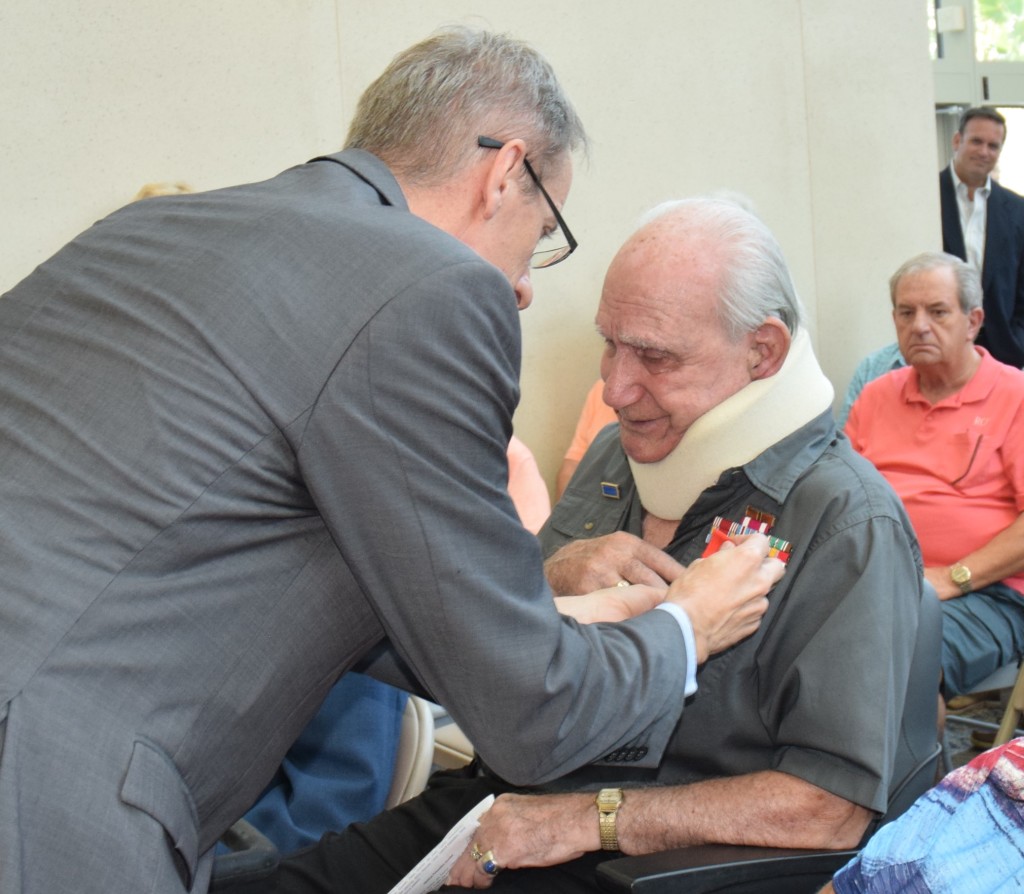 Jerry Pierce, Central Florida Veterans Memorial Park Foundation, Inc., Chairman,
and Consul Staff